CherryPi Allwinner V3S LINUX+QT ARM PK Raspberry
Date:2020-08-05    Views:
Cherry Pi Allwinner V3S

LINUX+QT ARM Open Source Maker Development Board PK Raspberry Pi



SKU.:

LC-CherryPi-PC-V3S



1, Overview
LCTECH CherryPi-PC-V3S is equipped with Allwinner's V3s chip. Allwinner V3S is a car-grade SoC with built-in ARM Cortex A7 CPU and integrated 64MB DDR2 RAM. Allwinner V3S Soc has high performance, complete functions and cost-effective High, can realize the development board of various DIY products, it is convenient to integrate opencv, realize face recognition, the board is equipped with multiple interfaces.

2, Features

1, CPU: ARM Cortex-A7, Max frequency up to 1.2G
2, DRR2: Soc integrated 512Mbit DDR2
3, ROM: On-board 128Mbit SPI Nor Flash
4, LCD: On-board 480x272 LCD ,General 40pin interface
5, WIFI: On-board ESP8089 WiFi chip
6, Network: 100M Ethernet (contain EPHY)
7, USB: OTG Micro USB interface
8, Camera: MIPI CSI 24pininterface
9, Others: On-board Earphone,Mic-phone, TF socket.
3, Hardware introduction and description

Size: 85*56mm Weight: 28g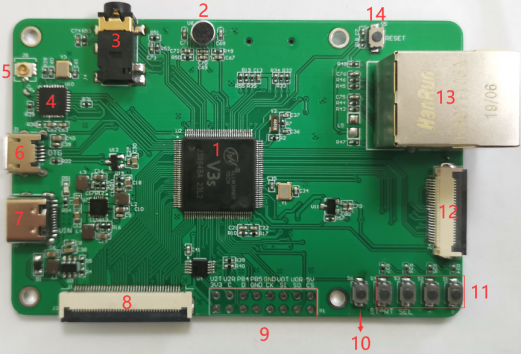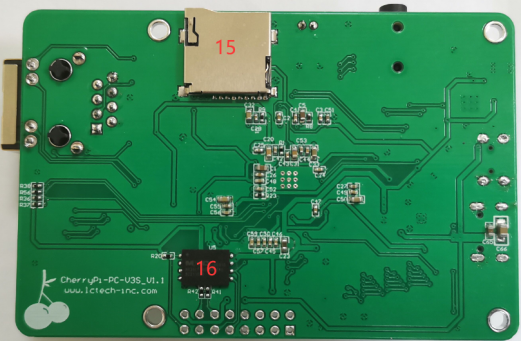 1, Allwinner V3S CPU
2, Microphone
3, 3.5mm Earphone socket
4, ESP8089 WiFi chip
5, IPEX WiFi antenna interface
6, Micro USB OTG interface
7, Type-C USB power supply
8, 40pin LCD interface
9, I/O ports
10, Flash download key
11, Function key: The function depend on the firmware you wrote
12, MIPI CSI 24pin interface
13, 100M Ethernet port
14, Reset key
15, TF/Micro SD card socket
16, MX35LF1GE4AB-Z4I flash IC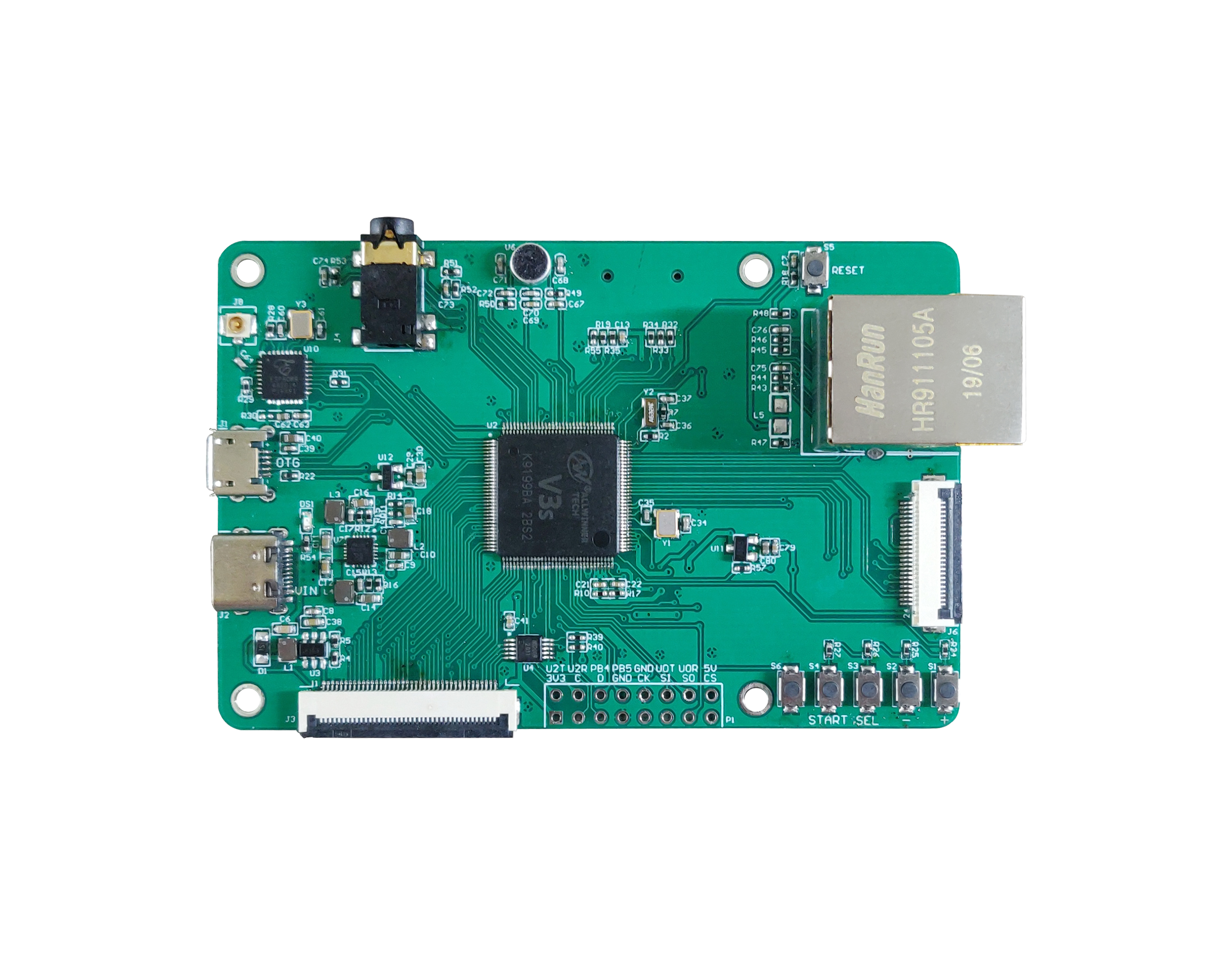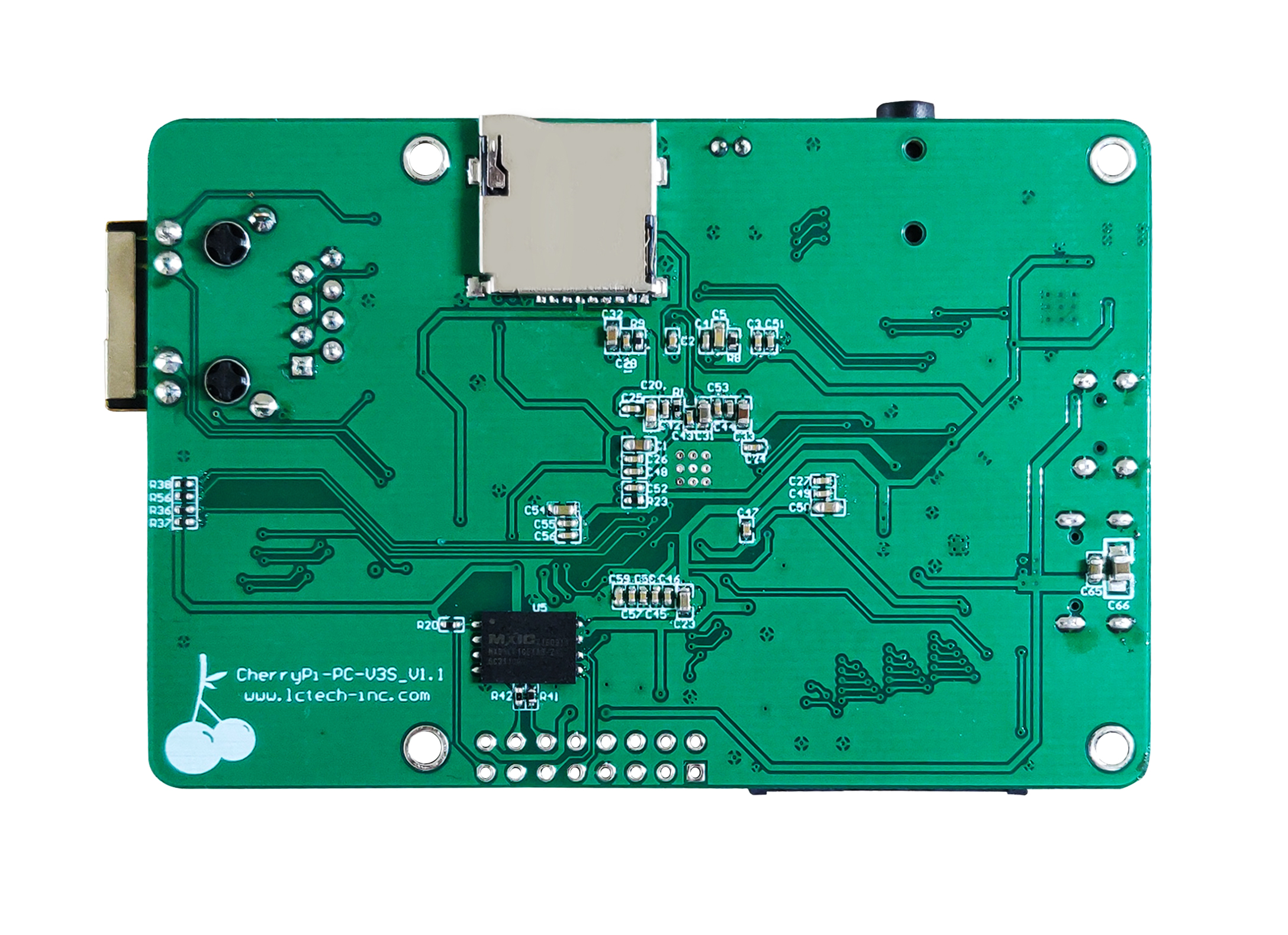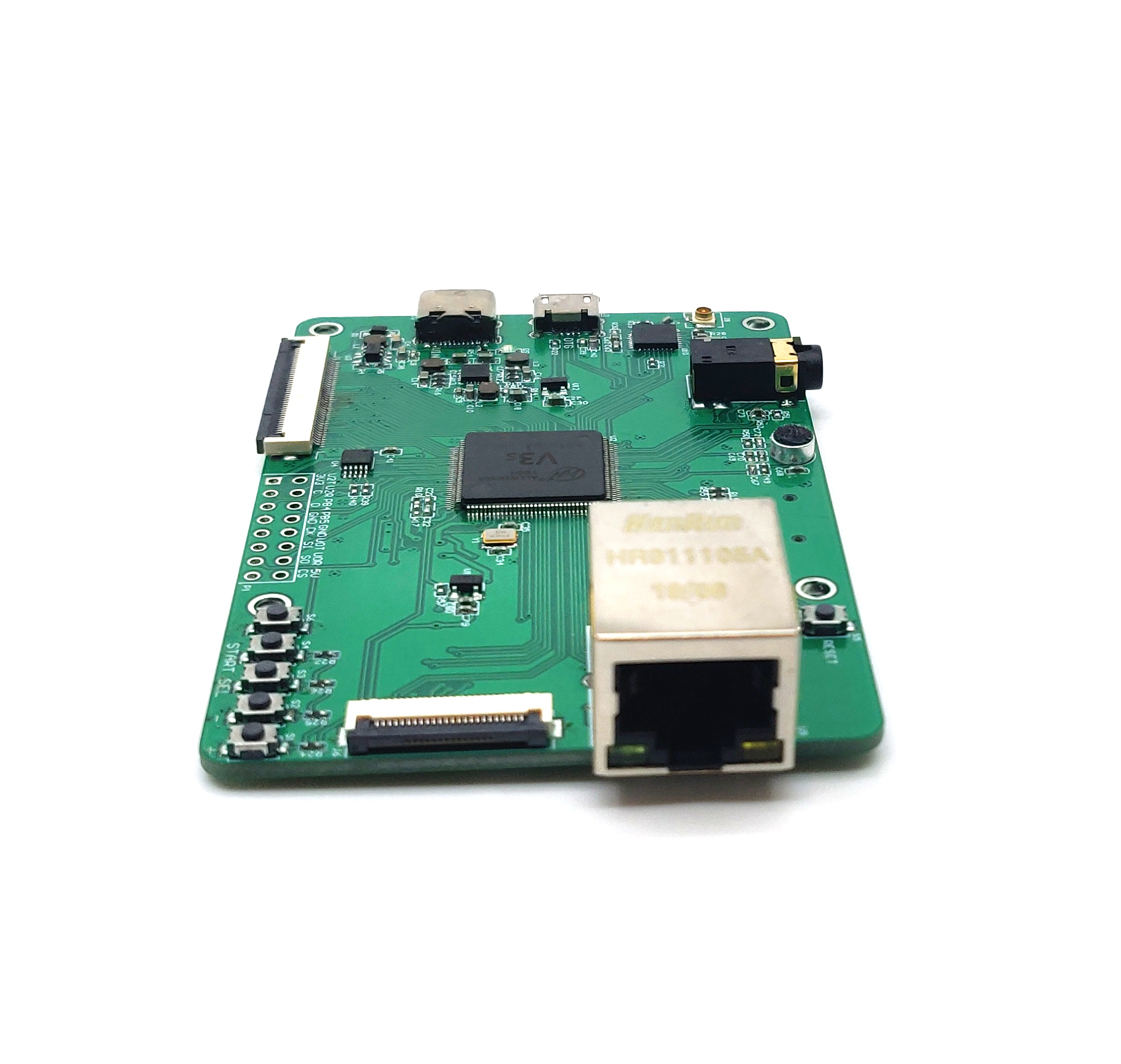 Previous:Nothing
Next:Nothing