LC DC-DC adjustable voltage regulator
Date:2019-12-18    Views:
Desktop power module USB interface 5V Lifting and pressing1-24V DC-DC adjustable voltage regulator
SKU : LC-Power-B6289
Overview :
LC DC-DC adjustable voltage regulator can through USB interface input 5V voltage ,then convert to 1-24V (maximum power 3W). only there is a mobile phone charger and USB5V adapter, you can easilyoutput an adjustable voltage of 1V to 24V. power 3W, Can also be equipped with USB adapter board, microUSB as input, make it easily used .The regulator has an output voltage display.

functional characteristics
Input voltage: DC 5V;
Output voltage: DC 1V-24V;
Maximum output power: 3W;
hardware introduction and description
board size :51.6*20.6mm
Weight :10g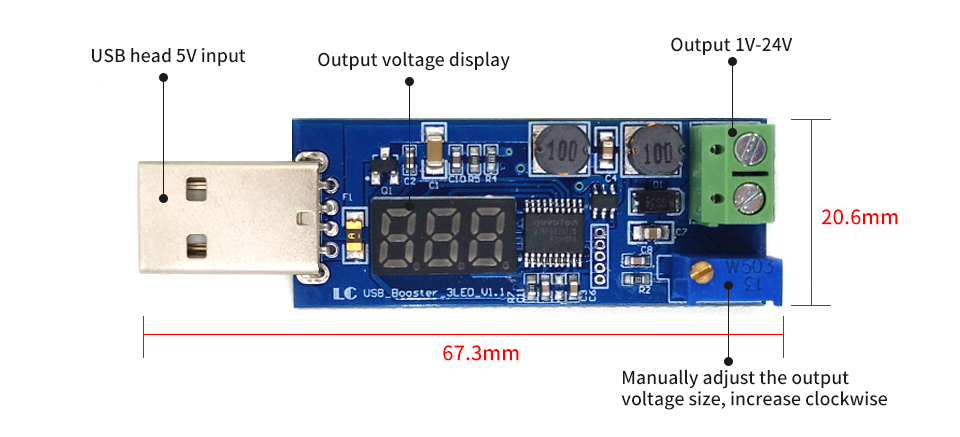 matters needing attention
This is a low-power product, the maximum output is less than 3W, can not through the mobile power USB port t transferred to 12V or 19V to carry a tablet or notebook, especially remind!