OpenMV-H7 A Python programmable machine vision camera
Date:2019-11-18    Views:
1 Features
• 32-Bit Arm Cortex-M7 operating at 400MHz.
• High bandwidth 1MB SRAM / 2MB FLASH.
• Double-precision Floating Point Unit (FPU).
• Full DSP instructions, hardware JPEG encoding.
• 2 UARTs, 2 I2C, 1 SPI, 1 CAN, 3 TIM/PWM.
• 1 USB full speed (FS) for programming.
• 1 RGB LED and 2 IR LEDS on board.
• 1 USD Card socket (supports up to 64GBs).
• High efficiency switching regulator (1A out).
• Low noise LDO for sensor analog supply.
• LiPo battery connector.
• Less than 150-mA power consumption.
• Modular sensor design supports multiple sensors:
– OV7725 640x480.
– MT9V034 (Global Shutter Sensor).
– FLIR 1,2 and 3 thermal imaging sensors
2 Description
The OpenMV cameras are low-power, Python3
programmable machine vision cameras that support
an extensive set of image processing functions and
neural networks. OpenMV cameras are programmed
using a cross-platform IDE which allows viewing the
camera's frame buffer, accessing sensor controls,
uploading scripts to the camera via serial over USB
(or WiFi/BLE if available).
The OpenMV-H7 camera base board is based on the
STM32H7 Arm Cortex-M7 MCU operating at 400MHz,
and featuring 1MB SRAM, 2MB FLASH, FPU, DSP
and a hardware JPEG encoder. The base board has
a modular sensor design, decoupling the sensor from
the camera. The modular sensor design enables the
camera to support multiple sensors including
OV7725, MT9V03x global shutter sensor and FLIR
Lepton 1, 2 and 3 thermal sensors.
Device Information
| | |
| --- | --- |
| PART NUMBER | BODY SIZE (NOM) |
| OPENMV-H7 | 1.4 in × 1.75 in |

3 Applications
• Home automation.
• Robot guidance.
• Industrial Applications.
• Surveillance Applications.
• Object detection and tracking.

4 Pin Configurations and Functions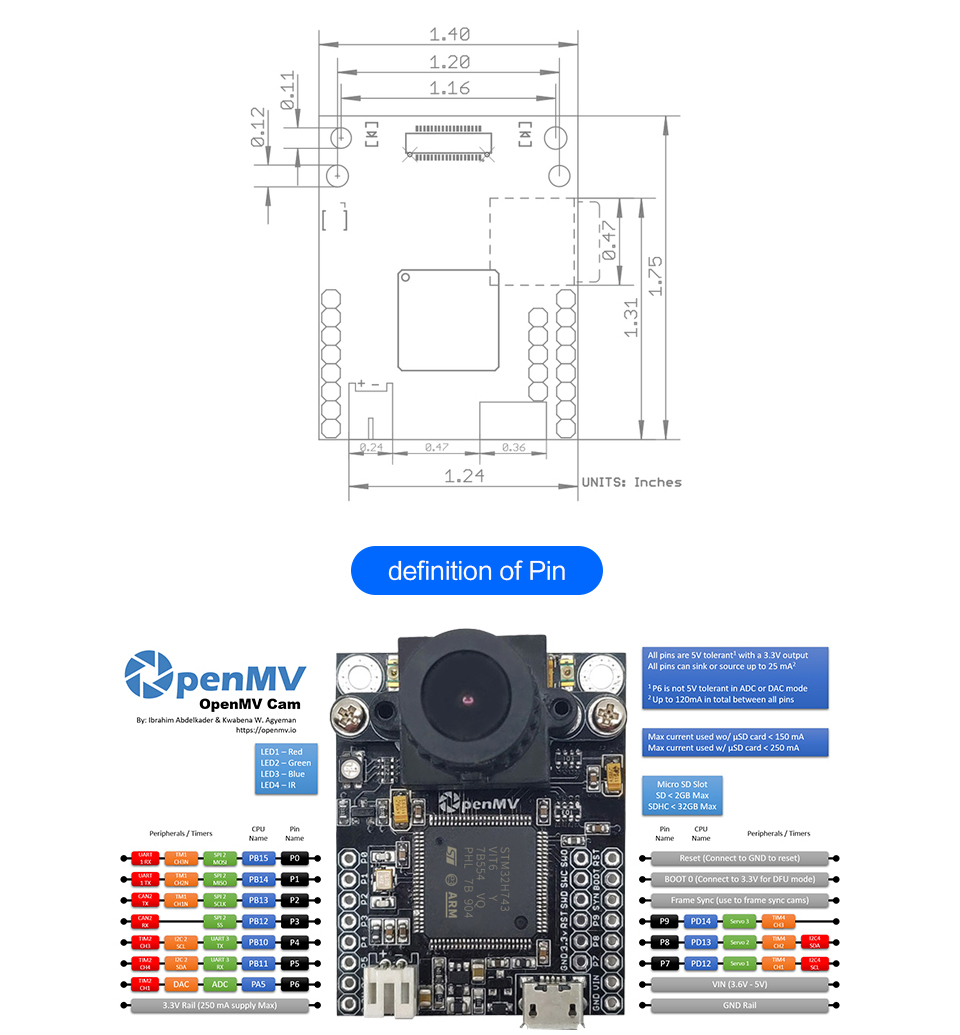 Pin Functions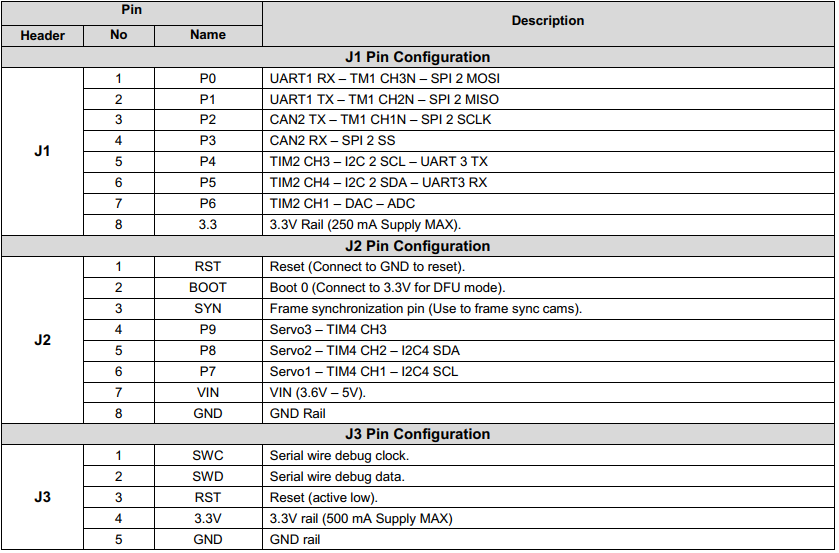 5 Electrical Characteristics
5.1 Absolute Maximum Ratings1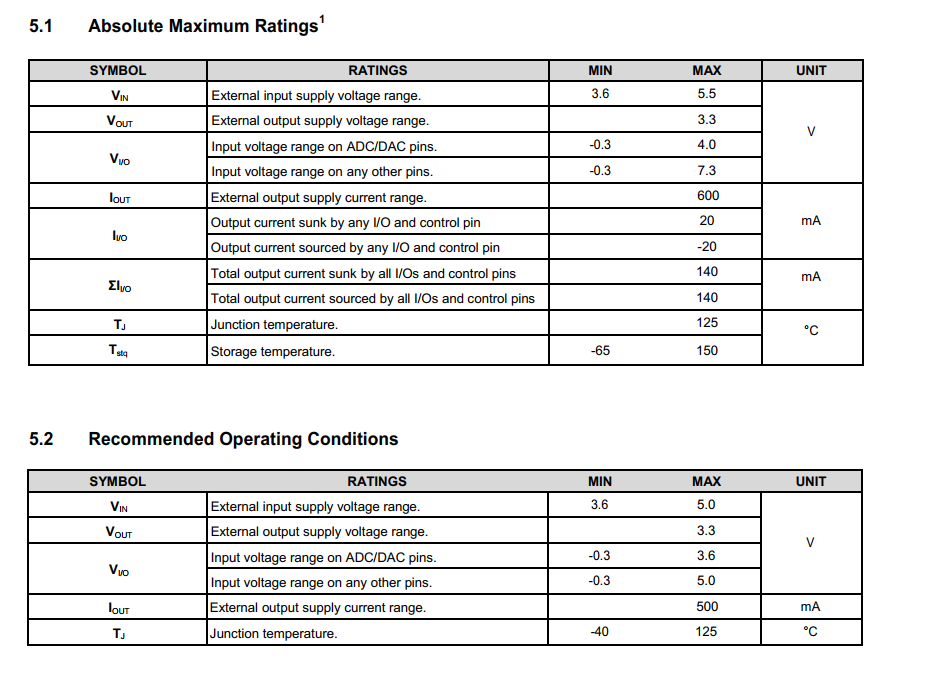 (1) Stresses beyond those listed under Absolute Maximum Ratings may cause permanent damage to the device. These are stress ratings
only, which do not imply functional operation of the device at these or any other conditions beyond those indicated under Recommended
Operating Conditions. Exposure to absolute-maximum-rated conditions for extended periods may affect device reliability.
6 Mechanical Information
The following information is the most current data available