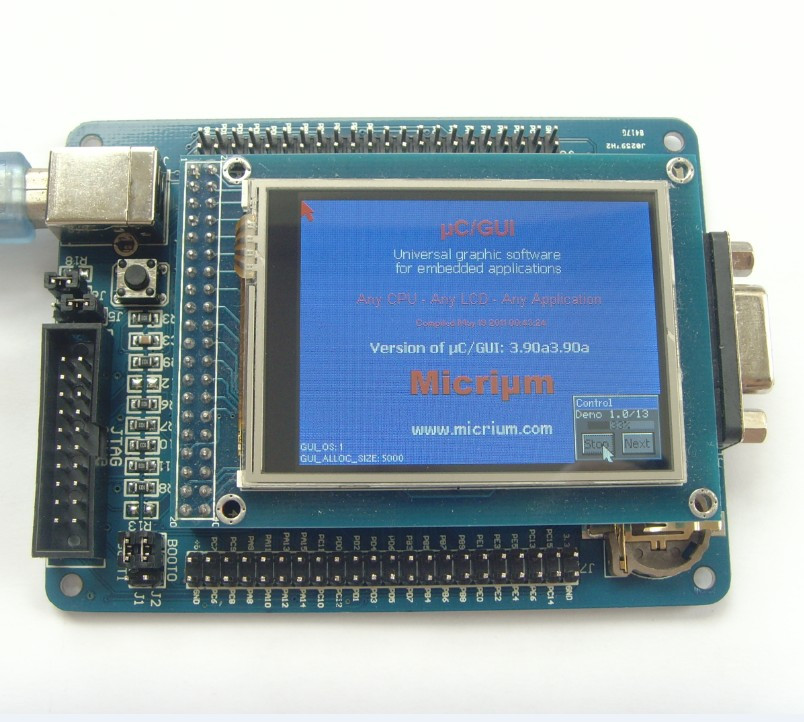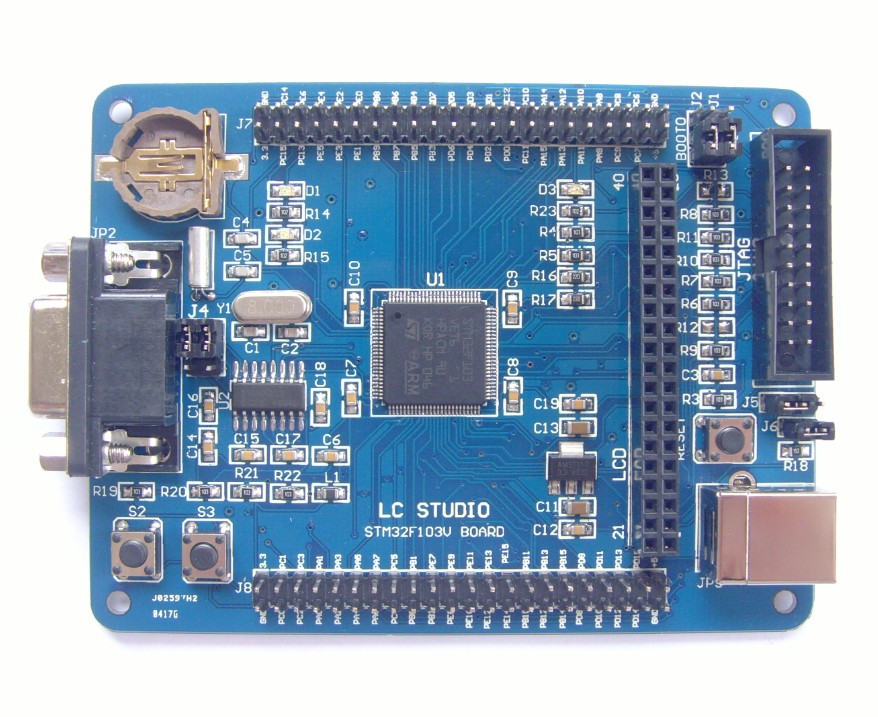 SKU : LC-STM32-VET6-TFT
TECH INFO : http://www.mediafire.com/file/sp4lndxqah9x5lk/LC-STM32-VET6-TFT_EN.zip/file

1、On-board STM32F103VET6 chip.
2、On-board 2.4 inch 320 x240 tangible TFT color display module.
3、On-board JTAG port and reset button.
4、On-board 32.768KHZ and 8MHZ crystals.
5、With 5V to 3.3V chip AMS1117-3.3.
6、With a group RS232 serial, UART1 and UART2 can set by jumper.
7、All I/O are leaded out and marked.
8、Support USB power supply mode and JLink Power On power supply.