China LC Technology is professional hi-tech company on
SCM embedded system and application software development.
Main products include motor/pump intelligent controller series, all kinds of single chip microcomputer embedded development board, the module, the IOT /smart home project products.LC company integrates R&D, design, production. Our products are favored by domestic electronic enthusiasts and sold all over the world. LCTECH becomes a famous brand in international market .
We develop and sale creative and practical electronic modules due to many years technical accumulation .Besides, we have strong ability to help design and produce customized goods .To make your own idea come true .
2、 Experience of LC OEM ODM order
Company has received a number of projects since its establishment. We provide customers with personalized products, with our professional services .Related product range covers automatic control, communications, smart home and other industries, the following is some examples:


Maker products: intelligent RGB controller.
The product adopts STM8S, a mature and stable 8-bit single chip microcomputer, as the main control core. Use s FIDI Import serial port conversion chip, powered by USB or external power supply. It features as small size and high quality . With the help of the upper computer software, it can realize the precision adjustment and brightness adjustment of the colorful LED . This module is used by the customers to drive the light belt and the automatic status indicator of industrial equipment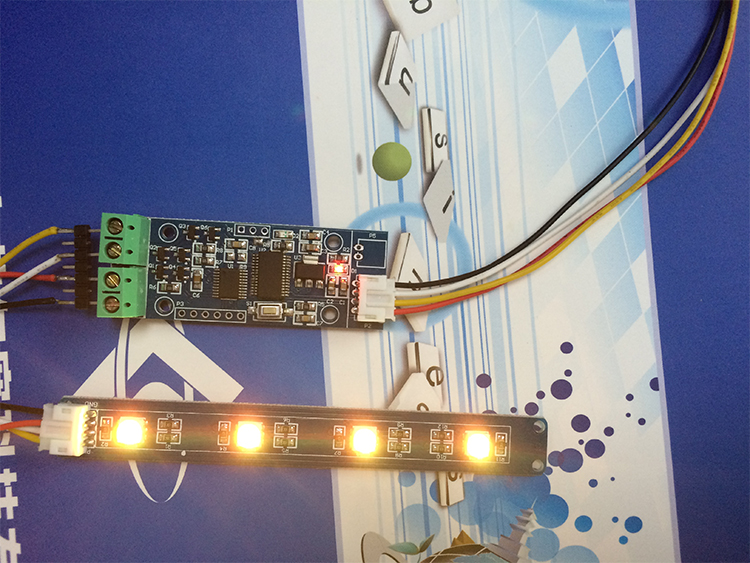 Based on the experience of designing and manufacturing motor/pump controller for many years , we designed an intelligent remote controller of floor heating for the customer , the main function of the controller is as follows:


(1) Onboard high performance microprocessor chip and 30A large current relay to control of the electric heating film automatically.
(2) On board 2.8 inch LCD display and DS3231 clock chip .It can display date/time, heating state, total heating time, indoor temperature, floor temperature and setting temperature, etc.
(3) The board contains 5 6X6MM function keys for each parameter setting.
(4)carry on wifi module ,could control heating device by cellphone app
(5) There are two modes of manual adjustment and automatic temperature adjustment, in which the manual mode adjusts the heating power by the manual setting temperature, and the automatic mode automatically adjusts the heating power according to the time period.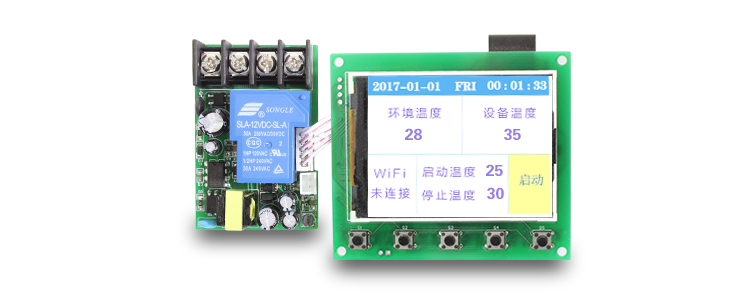 OEM ODM order is welcome .kindly contact Helen
email:helen@chinalctech.com/helen@lctech-inc.com
Tel:(0755)82720811
Fax:(0755)83834706